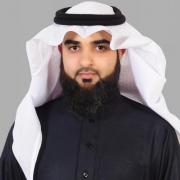 Welcome to the Optometry Department, College of Applied Medical Sciences, King Saud University!
The Optometry Department is located within the College of Applied Medical Sciences giving our students the opportunity to be surrounded by health professionals and researchers in a variety of disciplines.
We offer a high-quality learning environment that aims to educate, well-train and graduate future doctors of optometry who care about their patients and communities. This will, in turn, boost eye care services and help prevent visual impairment and blindness in the Kingdom of Saudi Arabia.
In addition to Optometry Doctor (OD) degree, we also host Master's degree in Vision Science. Thus, we are not only training the future best clinicians but also scientists. We are proud that our OD program is fully accredited by the National Commission for Academic Accreditation and Assessment reflecting the genuine effort made by faculty members, staff, students and alumni.
Our outstanding faculty not only prepare future doctors of optometry but also deliver eye care services in different specialized clinics including contact lenses, binocular vision, low vision rehabilitation, color vision and geriatric and pediatric vision care.
We commit ourselves to always enhancing our programs and boosting local optometric services in light of the Kingdom's vision 2030.
Essam Saad Almutleb, MSc, PhD
Head, Optometry Department