You are here
Read more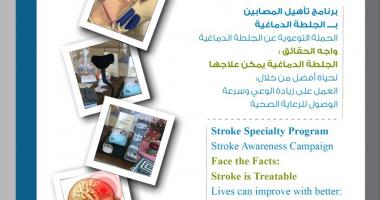 The Continuing Education and Community Service committee in cooperation with Sultan Bin Abdul Aziz City for Humanitarian Services and Student Clubs in the Health Rehabilitation Sciences Department (Male and Female) are pleased to invite you to...
Read more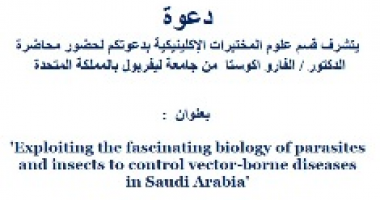 The Department of Clinical Laboratory Sciences in the College of Applied Medical Sciences cordially invites you to attend the above-mentioned lecture by Dr. Alvaro Acosta of the University of Liverpool in the United Kingdom. It will be held...
Vision

Vision "Regional leadership and international reputationin the fields of community health".

more

Mission

Mission To contribute in the health promotion through qualifying internationally competitive specialized cadres in the fields of community health, to produce...

more

Objectives

Objectives 1. To provide high quality academic programs coinciding with the latest updated knowledge with the expansion in postgraduate studies programs. 2....

more
About the Department
About the department of Community Health Sciences Community Health Sciences (CHS) Department is one of the oldest departments in the College of Applied......
more